Counselling & Psychotherapy
I have over 14 years of experience to help you.  I have worked with many people through difficult times in their lives, with trauma, abuse, relationship issues, bereavement, loss, depression and anxiety as well as many other issues. 
I know life can sometimes feel harder or more complicated, and your usual ways of coping are no longer effective.  I offer a safe environment and a warm non judgemental relationship which creates a space to help you reflect, understand your thoughts and feelings, increase your awareness of what has or is happening and explore your options.  Sometimes it is the past that continues to impact your life now and we can work through these experiences to help you heal and come to terms with what you have gone through.  Working together we can increase the capacity for personal change and to feel more in control of your life.
Within our sessions we can also help you understand why you feel like you do, draw from early life experiences or events which may have created unhelpful cycles or patterns in your life.  The strength of our working relationship determines the success of therapy and in my experience people are more likely to get to the root of their issues if they can feel trust and be accepted for who they are.  I believe you are the expert on yourself and your life but sometimes we need someone to help us reflect and think more clearly.  I respect that all of us are individuals and all have diverse and different experiences, feelings and beliefs and I draw from the different theories I have learnt during my extensive training to find the right approach for you.
My philosophy is that everyone has potential, meaning that change and personal growth is always possible.  I have experience of working with many different presenting and underlying issues which can manifest in many ways.  At our initial meeting we can discuss how we might work together, carry out an assessment of your needs and an indication of how we might proceed.  I offer short and long term counselling and psychotherapy, which can also be discussed at our first session.
What counselling does
Provides a therapeutic relationship which allows the space to enable change.
Understand negative thought processes and cycles of depression and anxiety.
Having space to explore what is causing a problem.
Increase your awareness of underlying issues.
What psychotherapy does
Helps us become more aware of what we learn and experience in childhood and how this shapes the way we relate to ourselves and others.
Provides a space to explore and understand past experiences.  This might include traumatic experiences growing up which are impacting your life now.
Uses theory and psychological models to offer insight into historical experiences and complex relationship dynamics.
Issues counselling and psychotherapy can help with:
Depression
Anxiety
Relationship issues
Bereavement and loss
Bullying
Domestic Abuse
Miscarriage
Low self esteem
Low self confidence
Stress
Issues at work
Suicidal thoughts
Trust issues
Childhood abuse
Trauma
My Therapy Room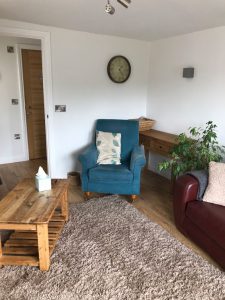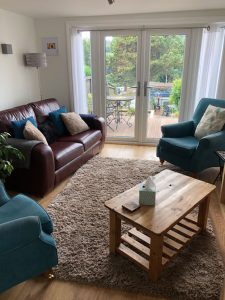 Contact
Location:  Bingley.  West Yorkshire
Mobile number: 07811 527565
Email: therapyjo@hotmail.com
Fees:  £55 an hour for Counselling 
Some concessions available